Why choose Wow Beds?
We want to make your life easier when it comes to choosing a mattress that suits your needs and meets the highest quality standards.
The Duo has twice the
Test
number of springs
comfort
support
pressure relief
motion isolation
edge supports
Our risk-free guarantee
120 Night Trial • Free Shipping & Returns • 10 Year Warranty
Our focus is to help you relax and get a good night's sleep, that's why delivery is always fast and free! Try the mattress for 120 nights and if it's not for you, we'll refund you in full and come pick it up.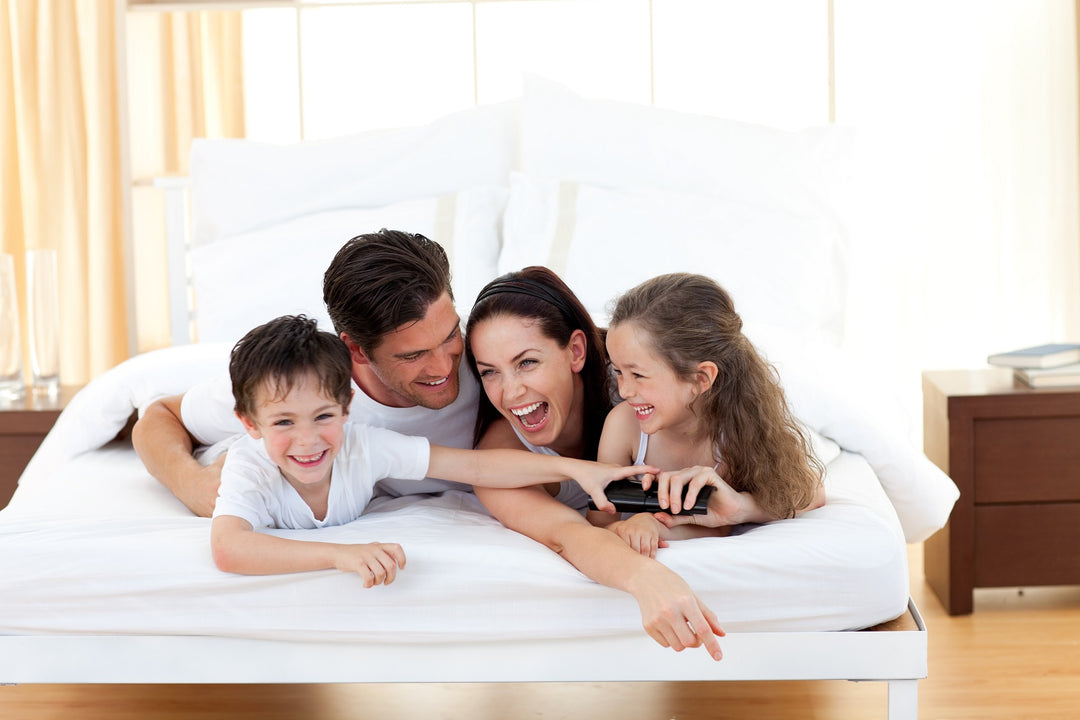 We're the sleep experts
Over the last 18 years, we've helped thousands of people drastically improve their lives with better sleep, every night.
We've channelled all of our passion and experience into hand crafting a mattress unrivalled in quality, comfort & value… to make it simple for you to finally get the sleep you've been waiting for.
What can you expect from our mattress?
A cool night's sleep
Next generation cooling technology removes excess heat from the body and out the mattress through the ventilated ventex mesh, keeping you comfortable throughout the night.
Superior back support
We've perfected the art of the Hybrid mattress, combining the benefits of pocket springs and luxury foams to ensure perfect spinal alignment and effortless pressure relief, no matter what your body type is, or what position you sleep in.
Reduced partner disturbance
The Dual Spring core is engineered to isolate movement and minimise partner disturbance. Premium foam materials further absorb shock and isolate movement for an impeccably comfortable, undisturbed sleep.
Non-toxic materials
The fabric and foams are internationally certified by Oeko-Tex Standard 100 and Certipur-US, so you can rest easy knowing that our materials meet the highest international standards for durability and performance and are free of harmful substances and heavy metals.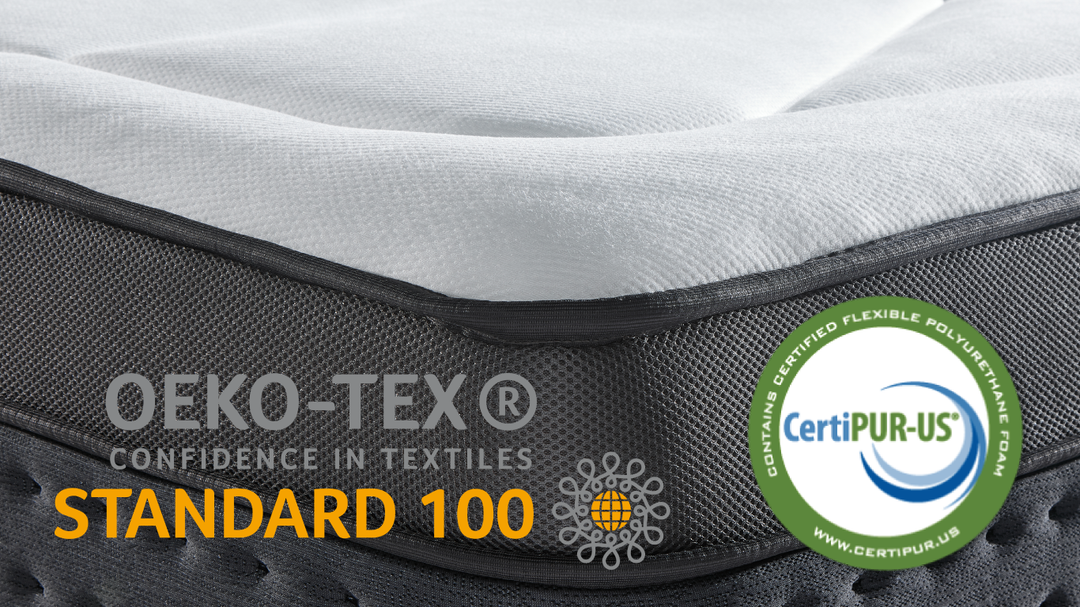 Three firmness options
Our mattress is available in 3 firmness levels so you can find your perfect comfort. Whether it's the body-hugging supportive medium, the popular "just right" medium-firm or the "sleep on top of" firm, the Duo has a feel that will allow you to fall asleep faster, stay sleep longer and wake up feeling refreshed.
What our customers are saying
Independently
collected by
Helpful
Crowd

Couldn't be happier!
Wow - Great Service!! Well it's been a very long time that we have received service as good as this. The team at Wow Beds went above and beyond to have our bed delivered in two days. I ordered and contacted them on Tuesday night and the bed was delivered Thursday night. I can't recommend this company and it's staff enough. They were in contact with me Thursday afternoon updating delivery details. Thanks for the great :)

- Karen U.

Love this one
so in love with my new mattress from wowbeds, which was so easy to put together! If you're looking to improve your sleep and your current mattress isn't cutting it, check out wowbeds. They have a mattress solution for everybody.

- Charisse O.

Big yes
Excellent service and product. Excellent service from start to finish. Wowbeds were most helpful with my questions and placing my order. Prompt delivery. A very comfortable supportive mattress ...the Ultimate, better than I had hoped for.

- Paula I.

Amazing
Back support 🙌🏻 I use to wake up with back pain every day! I swapped to wow beds and the pain is GONE!! The support and comfort is incredible'

- Ingrid C.

Comfy & Relaxing
Oooh La La! I've found the bed of my dreams and all I can say is WOW!

- Richard R.

Couldn't be happier!
Love my Wowbed. My old matresss was really hurting my back. I've slept like a baby from night one. Highly recommend.

- Sally A.

Love this one
Took the leap and bought without trying first, but could not be happier. I sleep on my side and my husband on his back and it worked for both of us. We saved heaps and we have told all our friends.

- Alex P.

Big yes
Great service, great advice, great mattress. I purchased the Wowbed Supreme mattress recently and so far it's been brilliant. I am feeling more rested in the morning and should have changed my old bed earlier. Thanks to Wowbeds

- Sebastian S.

Wonderful Mattress
Mattress needed an upgrade and I liked the idea of being able to return the mattress if it was not suitable. It has been 10 days so far and I am not looking back. I really rate the the Supreme bed or as the guy from wowbeds called it "the pink one".

- Billy F.

Just Perfect !
My last mattress was way too firm and really hurt my back. This time I paid far less than expected and got a great mattress. My order arrived in 2 days and the delivery guy was helpful.

- Marci P.
Common Questions
How will I receive my mattress?

Delivery for all mattresses and bed frames is free. Some areas that are more remote and not areas that we deliver to, might be accessible by specialist freight companies, but at an additional charge. In these cases, we will contribute towards the delivery fee and you will be required to pay the balance. This amount will be quoted during the checkout process.

How do I contact customer service?

You'll be able to sleep on your mattress within 4 hours of unboxing. Please allow 48-72 hours for the mattress to return to its original size and shape.